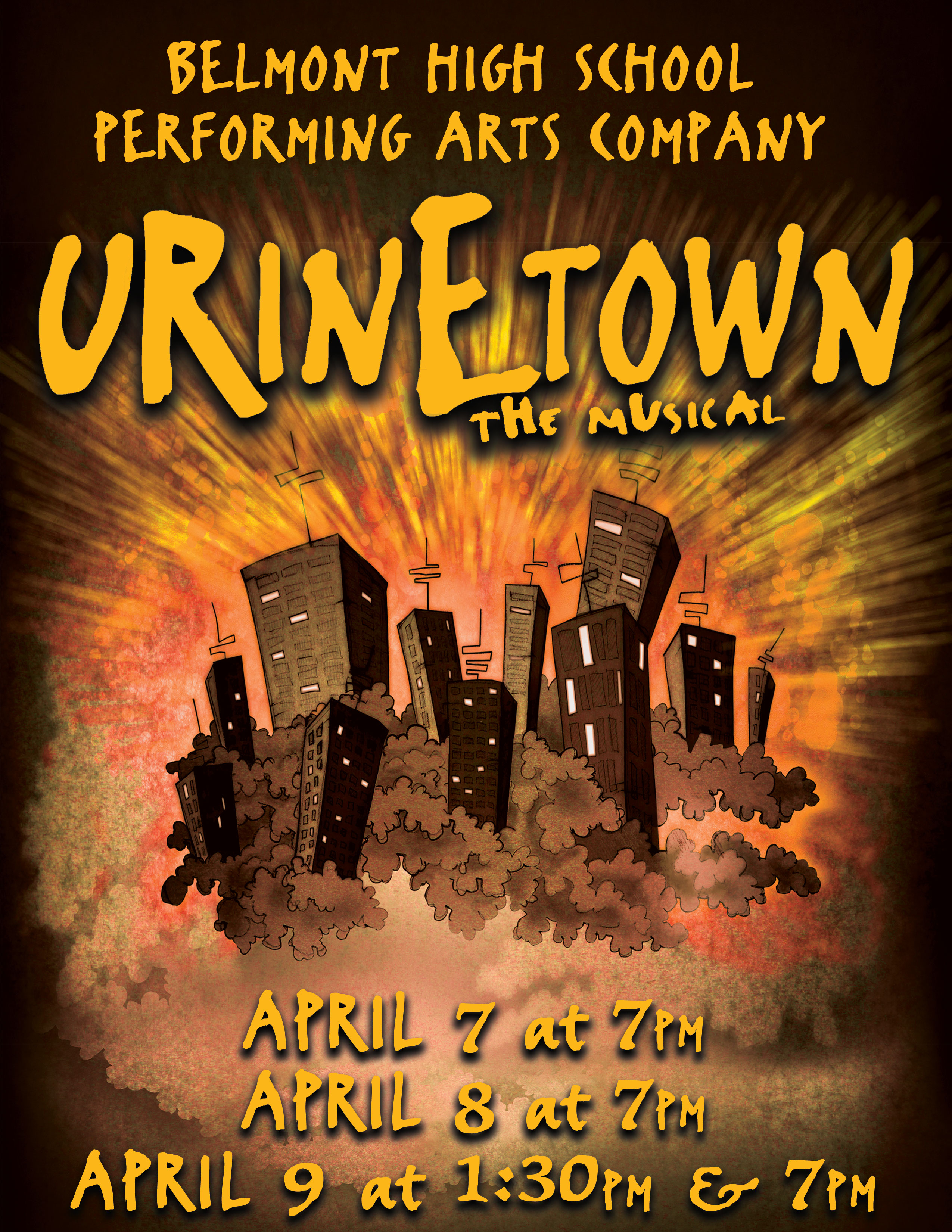 PERFORMANCE INFO
April 7, & 8 at 7pm
April 9 at 1:30pm and 7pm
Adults: $15 adults in advance, $18 at the door
Students: $10 (BHS Students get half price tickets to Thursday's show)
FREE for BHS Staff Buy tickets now online and at Champions in Belmont Center.
BPS Staff get a free ticket online with the coupon code "BPSSTAFF"

Don't be fooled by the title: Urinetown is a fun, witty, satirical musical theater comedy. Set in a future where a massive drought has caused widespread water shortages, evil Capitalist Caldwell B. Cladwell has taken over water management and instituted a pay-to-pee, requiring everyone to use public amenities. Those who fail to follow the law are sent off to the mysterious Urinetown. When Cladwell uses bribery and corrupt practices to institute a fee hike, Bobby Strong, the idealist assistant custodian at Public Amenity #9 decides to fight back and starts a revolution for freedom. Things get complicated when Bobby falls in love with Cladwell's kind-hearted daughter, Hope, who is torn between loyalty to the family business and her belief that there is a better way.
Urinetown premiered on Broadway in 2001, winning Tony Awards for Best Script, Best Score and Best Direction of Musical. It has since become a staple of High Schools, Community Theaters and Regional Theaters, winning over audiences with witty dialogue, fun musical numbers and a charming (if somewhat dark) love story.