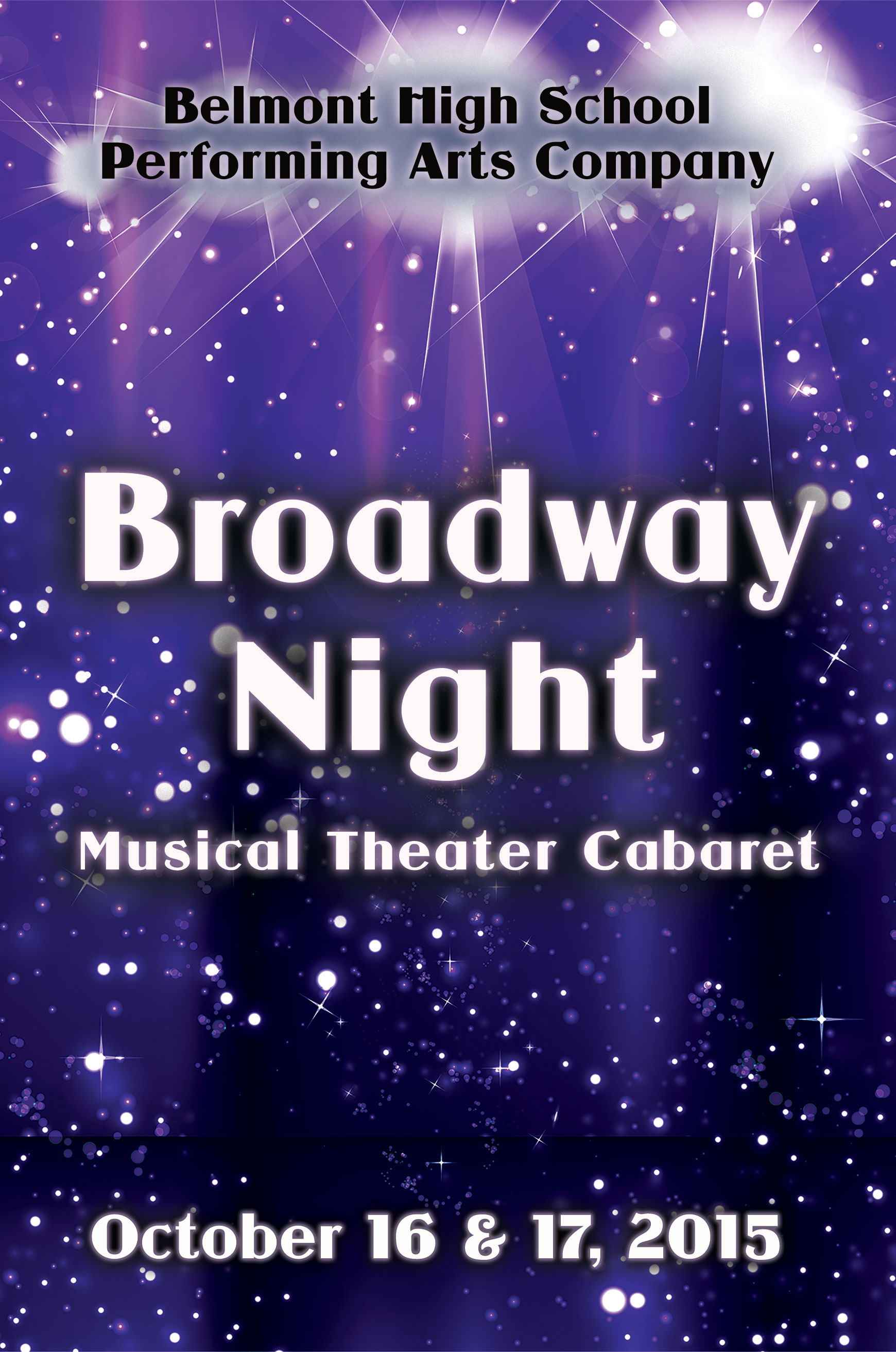 PERFORMANCE INFO
October 16 & 17 at 7pm
BHS Little Theater
$5 students, $12 adults

Broadway Night is the Performing Arts Company's annual Musical Theater Showcase, which kicks off our season. Students perform classic show tunes and contemporary work from new musical theater composers in an evening of song, dance and storytelling.
This year's production features 20 solo, duet and group numbers, including a dance number to "King of New York" from Newsies, staged by Anything Goes choreographer, Jenny Lifson.
Buy tickets at Champions in Belmont Center or online
Buy Tickets
BHS Students and Staff can get tickets the week of the show outside the cafeteria during lunch mods.
BHS Staff get a free ticket online with the coupon code "BPSSTAFF"